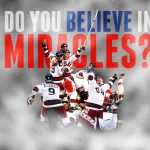 Image Source: leadershipimpact.com
Miracle. Do you believe in miracles?
It's not that it doesn't matter. What's "it," you ask? The word "it" refers to any differences between and among people. Again, "it" is differences and those "its…" those differences distract. And distract from what really matters.
Are we awake?
Or
Are we distracted?
I think too many are distracted and distracted by the "its" of the World.
If we were awake, we'd realize…we'd see what we are doing to one another. Not just here in America, but all over the World.
Today I'd like to speak to Americans.  My fellow Americans. Are you awake? OR are you distracted? Those questions require a "yes" or "no" response. There isn't room for a litany of details. Simply, yes or no.
I'd like to believe that I am awake. I believe that I am because I am in pain from what I am seeing. I am in pain from witnessing the lack of social physical distancing from COVID19. I am in pain from seeing my fellow American bothers and sisters act in a manner that is in align with mania. Mania is not awake. Mania is not awakened. Mania is distraction. And for that, I hurt seeing people hurt. Make no mistake this mania isn't isolated to America. Though present more here in the States, mania is rampant around the World.
What do we need? What can combat this mania and bring people…masses of people to an awakened state before it's too late. Before we lose more lives. Before desperation becomes added to mania and a new mental health crisis cocktail.
The World needs a miracle.
America needs a miracle.
Asking the questions again, Are you awake? Or are you distracted?
America needs a miracle. A miracle like no other. A miracle to awaken and remind us of who we are. To #RememberWhoYouAre To #RememberWhoWEAre
Do you remember the movie, Miracle? If you haven't seen it – watch it. And if you have seen it – watch it again. America needs a miracle. We've been the underdog before. And we've overcome again and again. Watching that movie, another "it" became so clear of what America needs right now. So crystal clear. No one expected the USA Olympic Hockey team to out perform let alone win against the former Soviet Union.
Herb Brooks said to the USA team, "It's not the name on the back of that jersey that matters, it's the name on the front that does."
It's time. It's our time. Again. Like American history showed with the original 13 colonies forming, today we see Governors coming together forming United States collaboration; the West, the East, and the Midwest.
America needs a miracle.
What stands out in that movie? The players walking down the hallway, hitting the hundreds of telegrams with their hockey stick. The players getting knocked on their asses by the big red and white. The cheers from the crowds chanting, "USA, USA, USA!" The crowds did for hope. The did because of the Spirit of America!
America isn't red and white vs. blue and white.
America is Red, White, AND Blue.
We've been distracted. We've allowed differences and different to distract and dull our spirit – the American Spirit.
Watch that movie and I'd wager you'd cry. That your gut will ache, palms will sweat, heart will race, and you'll find yourself rooting for the home team NOT because you don't know how the movie ends but because you've become awakened, your spirit alive, and now is the time, now is our time to remember who we are, to remember who we are, to reignite the American Spirit of our immigrant families and founders.
Do you believe in miracles? I do.
America needs a miracle and the American Spirit is that miracle.