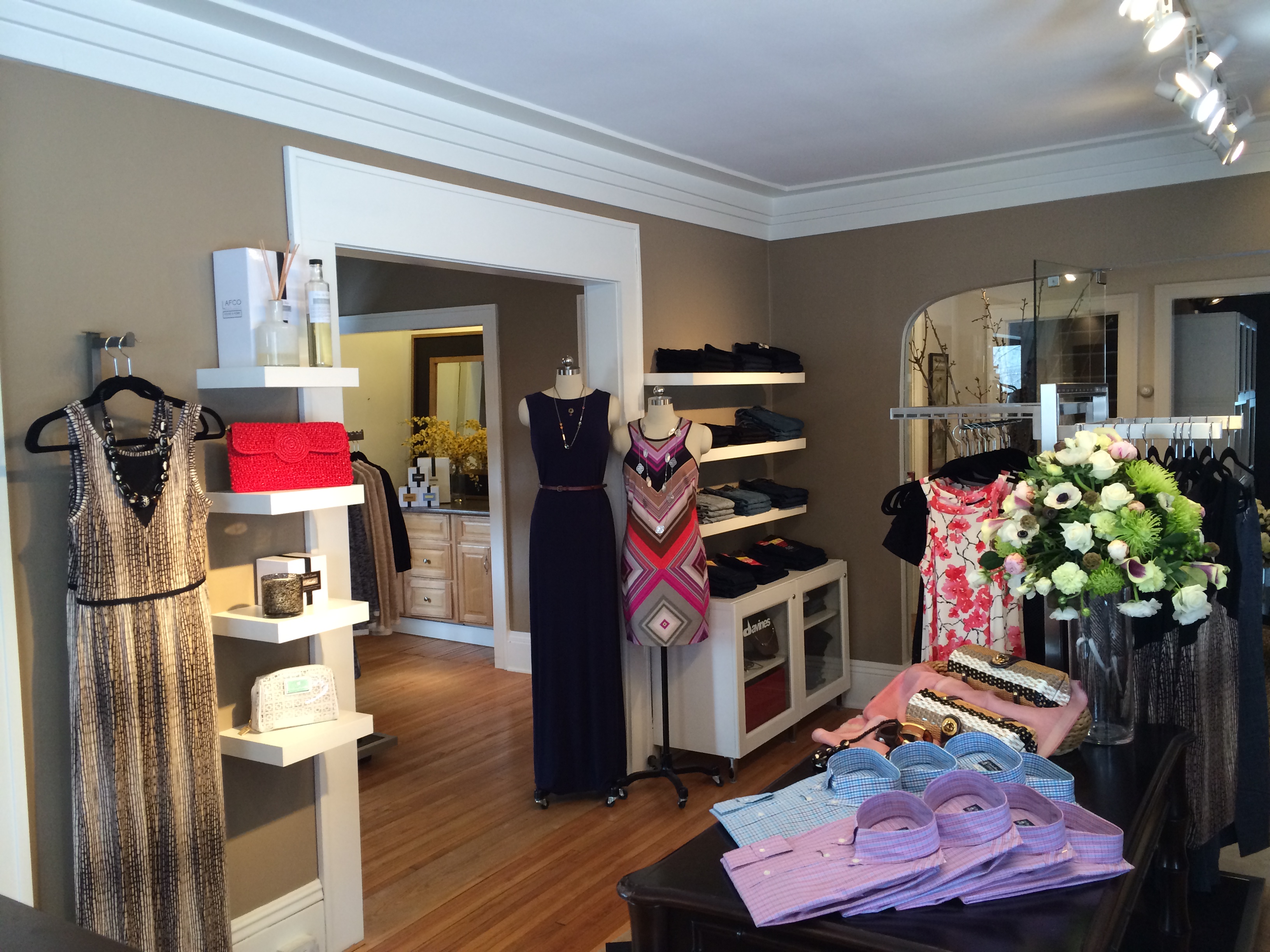 Photo courtesy of411 Top Floor
When building and running a successful business helping people increase happiness, mindfulness, and reducing stress one thing has become crystal clear:
People want to feel good about themselves and people want others to feel good about them.
We all want to be liked.  We all want people to feel good about us.  And right now people are searching for happiness – how to be happy with ourselves, the people around us, our jobs, and our lives! Think about it.  If I asked you the question, "Are you happy?" what is the immediate response?  What would you say?  What thoughts come to mind?  What are your emotions like –are you happy, sad, have any thoughts of regret? Instead of taking a trip down the rabbit hole, how about discovering practical ways that result in a sense of feeling better – feeling better about you and being happy.
There are many ways people can begin developing a better sense of self and increasing happiness.  One of easiest and most effective ways to begin feeling better about you is through mindfully dressing. What's mindfully dressing? Mindfulness means awareness.  Dressing includes our clothes, hair, accessories, shoes, makeup, glasses, and grooming.  Mindfully dressing is a process of using awareness when dressing; to dress oneself while being mindful (Do I have time, what am I doing); fully present (Are my thoughts wandering, am I distracted, am I focused), fully aware (what is going on today, how am I feeling) fully accountable and responsible (being 100% responsible and accountable is key.  Regardless of the information or what someone tells me, all decisions are mine and I own them – choices, decisions, consequences – everything – 100%; it's not about the guy/gal who convinced me to buy – it was my choice. Be all in – 100%). This blog is about helping people feel good about themselves thorough mindfully dressing – to walk out the door and it feels right.  First, to me (this is most important). And second, to others around me. Questions we can ask ourselves when looking in the mirror are: What does my outfit say? What does my outfit say about me?  Does it say what I want it to say? What does my outfit say to others? Again, does it say to others what I want to say?
Note: All of this work begins with the self. First.  It's not externally and then projected back toward the self.  It's first with you and then everyone else.  Just like on an airplane – assist yourself first before assisting others.  This is not about narcissism.  It's about developing you for you; for your happiness.  A commitment to self; to feel good about you and then secondly, how your I-feel-good-about-me happiness is projected outwardly toward others.
Most of us are aware of makeovers, celebrity stylists, and fashion magazines with their client-paid pages of pulled together outfits geared toward a one-outfit-for-all message, and retailers with personal shoppers.  But think about it.  With all this information out there, people still don't feel good about their clothes, hair, makeup and accessories.  The all too familiar buyer's remorse, closet filled of clothes you wouldn't wear (OMGish, what was I thinking purchase)…can't wear (too big, too small), and don't want to wear (but I hang on to it anyway because mom/husband/partner bought it or because by golly it cost me a $hit load of money). Yeah, we've all been there – I've been there, and my clients have been there – which is what sparked the idea for this blog.  With all of the "what" information available and the problem still abound – we need a solution.  Solutions come in the form of understanding the "what" and identifying the "how."  So, let's explore some of the "what" and move on to the "how."
What's
To feel good about myself
For others to feel good about me
Quick and easy "how" that leads to #1 and #2
What information can I trust, believe, and that's for "me."
What solutions are available for me – What do I choose.
While most information shares what to do like to get perfect hair, go to a blow dry bar and have a professional blow out your hair, this solution, unfortunately, is not a long-lasting solution; it's a temporary fix.  And the work we do at Mindful Effect is not about temporary fixes – it's about long-lasting, self sufficient, happiness.  Having a professional share and teach you how to do this yourself is what you're looking for. But if they do that, then you will be creating a blow out look all on your in the convenience of your home, saving money – and you won't need to revisit their blow dry bar and continue to spend money with them, right? Yup, that's blunt, real, and true.
So what are our options? Remember, there are always options.  Not all professionals have this business philosophy.  For some, it's about the education, sharing knowledge, and getting pleasure to see clients become self sufficient.  We do this at Mindful Effect and I had the honor and pleasure to interview 4 fashion and beauty professionals for this blog who hold the same philosophy.  Each of these folks is recognized in their industry for their skill, professionalism, innovation, and continued commitment to helping people look and feel their best. They've each shared the how-tos that we crave to look our best and feel good about us.
The Celebrity Stylist
"Everything in life…it all comes back to you," said celebrity stylist, Grant Whittaker, of Grant Whittaker Style. During our first meeting we talked a lot about me; his questions ranged from "share with me about your business" to "what do you like to do in your spare time." We talked about books, movies, food, travel, family, hobbies, and at one point I was wondering "where's all of this going?" Grant knows exactly what he's doing – his approach starts from getting to know the person.  More than "do you have a special occasion you're shopping for." It's about getting to know a person's likes, dislikes, feel good moments, "blues" days, and  building a trusting relationship where people are comfortable sharing their story…as Grant calls it "wardrobe therapy."
"Everyone's got a story…and I help create a wardrobe that defines who you are, is right for your body, is comfortable, and boosts your self-esteem…and you become educated in the process to feel confident walking into any store and picking out what's right for you."
How can we do this?  Here's Grant's top how-to-do:
Let go of indoctrinated "rules" of fashion – let them go out the window. Your wardrobe grows with you..everything is changing.  You do and so will your wardrobe.
Use awareness.  Make sure to only shop when you're ready to shop. Don't shop when you're feeling bloated, low self-esteem day, or a bad day. Do go shopping when you have time, are feeling great, and having a rockin' awesome day.
Create a mental look book in a notebook or smartphone of the List of 5

Fond color (what colors do I love? What colors do I think look great on me?) and Fond fabrics (what fabrics feel wonderful? What fabrics do I like their flow, drape, texture?)
Fit and Feel (How does it fit? How does it flatter you? How does it feel?)
Wants (What do I want? These are things for the near future)
Needs (What do I need – a new winter coat?)
Accessories (Handbags, shoes, jewelry, etc.)
Keep the notebook handy and regardless of an opinion from a store "stylist," shop in confidence knowing you know what's right for you.  We've all experienced store "stylists" and sales associates that will say, "Oh, that looks fabulous on you!" when you yourself says, "Oh, this is awful." Yup, it's happened to me, but not since meeting with Grant.
How-to-Example: Say you need a new pair of black pants.  Grab every kind of black pant.  You may try on 25 different kinds of black pants before finding the one pair you love; you know how that feels on you and goes back to the List of 5:

The right color black – the fabric moves with you
The right fit and feel – it looks great and feels great
Fills a need
Fills a want
Easy to accessorize
Have fun! The more you love it, the more others are going to love it.  The more you shop when you have time and know what you're shopping for (this is your strategy), then the more you're going to enjoy the process of shopping.  We stop ourselves from having fun and we need to get back to the enjoyment of dressing ourselves because your wardrobe is a function of you
Grant's final piece of how-to advice is allowing yourself the service of a teacher, a professional stylist, because you are a VIP.
The Luxury Boutique
"All style is good…if we know how to wear it," says Patric Richardson, owner of luxury boutique Mona Williams. Patric further shares, "pick what works best, shows off and accentuates the best on you, and don't conform to the trend."  Arming ourselves with more how-tos with mindfully dressing, Patric shares his top tips:
The goal is to look fantastic, feel confident, and look at yourself in a mirror and say, "I am pretty!" Who doesn't want to be pretty? Patric inspires people to go beyond looking and feeling pretty with believing you are pretty.
A must-know how-to is the awareness of your immediate first thought when putting something on; whether it's a new handbag, dress, skirt, jacket, necklace – if your immediate is "I LOVE THIS!" then keep it, otherwise, get rid of it! It's that simple.  No matter how much money you spent on it, or if mom bought it – we all have great reasons for keeping things in our wardrobe, but if it doesn't look good then you'll be miserable.  So, chose and keep those items that having you screaming, "I LOVE IT!"
Know your comfort zone and understand "why" this is your comfort zone.  Basically, this is all about roots.  Where things were learned, where things come from, who told this to you, and why you believe this zone to be the comfort zone.  For example, did someone once tell you that twin sets should be your go to?  Are over-sized pieces used to really hide your body?  Do you loathe yellow because your mom once told you she hated that yellow t-shirt that you secretly loved and now you never wear yellow? Know what your comfort zone is, the understanding of why this is your zone, identify its roots, and ask yourself these questions: What would be out of my comfort zone?  What within that zone would I try on and have a Green-Eggs-And-Ham moment of "I do! I do! I do like _______(this animal print, those red pumps, this jacket that hugs my curves…)!
Trust.  First, trust yourself. Second, find professionals you trust and build a relationship. Why? As Patric shares, "Because a bad outfit can ruin anyone's day." And when we've been given advice by people who say they're a stylist but have no clue or history about fashion, apparel, fabrics, designers – our intent to find pieces to add to our wardrobe to look and feel fabulous can take a turn for well, spending money and not feel great at all. Patric strongly suggests finding boutiques and working with the owners.  Why? "We all want to feel pretty and boutique owners know their apparel, they know their clients, and often times will call when new items arrive before the items are placed on the floor." Patric further shares, "When you look great and feel great, I know you'll frequent our boutique. It's when a person goes to a store, buys an outfit, puts it on at home and says, 'yuk" those people will never return to that retailer. Never."
Harmony of an outfit is when nothing in particular stands out.  If something glares out, then the outfit is off balance.  This could be a hem needs to be shorter or to move a button.  The prep of finding an outfit is 80%, ensuring its harmony is the remaining 20%..and that 20% is important but is often overlooked or skipped all together.
Patric's final piece of how-to advice is when in a fitting room, try on clothes facing away from the mirror.  Once everything is put on, then turn around to face the mirror. The moment you turn your head…that's when it all happens…you look pretty, feel pretty, your body stands a bit taller…and you say, "I LOVE THIS!" That's the wardrobe to build.
The Unique Boutique
"Fashion fades, style is eternal" says Diane Pawlik, buyer and stylist at 411 Top Floor a unique boutique above it all. Style is all about knowing who you are and what is it that you want to say – all through your clothes.  Our clothes speak for us before we even say a word. Some call it first impressions. Diane's how tos on mindfully dressing include these top tips:
Identify your starting point and stick to that starting point when building a wardrobe.  Is it to build a wardrobe around a handbag, a dress that I can wear multiple ways, or tailored fit jacket. Find the starting point, then add and build.
Prepare. Prepare. Prepare!  Before shopping, prepare a few key bullet points about yourself; things you're willing to share about you and your lifestyle.  Then when shopping and when an associate asks to help you, you can share these key points with them.  These snippets of "getting to know you" will help the associate find pieces compatible with who you are and your lifestyle.
Ways to have your wardrobe scream "success" vs. "regret" is to have great key pieces.  For example, find the denim that fits you well, you feel great in, and absolutely love. It might mean getting the waist taken in or the hem shortened but it will be worth it.  Other key pieces: great denim, a fabulous jacket, well fitted black dress, and a great handbag.
People get into trouble when buying the whole mannequin and then they get home, think "I just spent all of this money but I don't know what to do with it." Remember the key pieces: great denim, a fabulous jacket, well fitted black dress, and a great handbag.  Start with those and build out.
Invest in quality. "That's how I buy for the boutique and how I shop personally," says Diane. Buy great pieces that your budget allows; these are items that will carry you for 10 years.  Yes, it's an initial investment and you are your greatest asset.  People need to start believing they are a VIP and invest in themselves. By buying quality, whether it's at the end of a season to wear next season – it is spending money wisely and investing in you.
Shop small.  By shopping at boutiques you'll have the opportunity to build a relationship (hopefully, a long term relationship) with the boutique's buyer, owners, and associates.  The more people get to know you, your lifestyle, likes/dislikes, and you get to know them, the levels of comfort and trust increases.  It's like the Cheers Effect – you shop where everyone knows your name….and knows you.
Copying fashion magazines. Says Diane, "Fashion magazine outfits don't work in real life.  Know who you are because it's all about you.  It's not about the airbrushed-photo shopped fashion picture. It's about you." Be comfortable with who you are, what you want your clothes to say, and everything else will follow.  Your audience will take notice.
Diane's final piece of how-to advice is get the best bang for your buck by buying one quality piece you can wear with 10 different outfits.
The Custom Color and Style
When it comes to mindfully dressing, "A person's hair color and style…it's their permanent accessory," says Justine Hornick, Wella Color Educator and Hair Stylist at Root Salons. A question she asks all clients is, "What do you want your hair to stand for?" As our hair cut and color speaks for us, portrays an attitude, and is an investment choice – what is it that we want it to say about who we are? Justine shares her top to-dos for pulling mindfully dressing all together with our hair color and cut:
Know who you are: What is your face shape, skin tone, hair type (is it curly, wavy, straight), and be honest about your lifestyle (do you have a lot of time in the morning to style your hair or do you have 5 minutes and you're done kind of person), do you need a "work" style and then another style that reflects the "off of work" you?  By beginning with knowing who you are you'll be able to share this information with a professional stylist who can custom create a color and look compatible for you and your lifestyle.
Custom color and style is exactly what it is; a custom color and custom cut – custom created and designed… just for you. Coming to a colorist and stylist armed with a photo of your favorite celeb will help them understand something you like but it might not be the best or most flattering style/color for you. As Justine shares, "People really need to be comfortable and open to professional colorists and stylists that create a custom design. When people are closed off, it's difficult to help anyone with creating a look that builds confidence…and that's what I do…I help build people's confidence through creating a custom color and style specifically designed for them."
Ask questions.  They're the professional and let them be creative.  Ask questions about colors that would compliment you and your lifestyle, styles that would be ideal,  heck – go all out and ask which colors and styles wouldn't be ideal – then you'll know. And ask why questions – why this would or would not be ideal. Then listen.  Stop talking and listen. Listen to their advice.  Take notes of their education – they're sharing with you.
Be mindful. Mindfulness means awareness and building trust with a professional while being mindful of yourself will create a style that is representative of your authentic self. Know that everyone struggles with something and there are people who can provide help for us to be our best – to build confidence – to portray our best selves. A custom colorist and stylist can create an experience that is comfortable, without pressure, provide the best advice and education (let me teach you how to style your hair so you can do it at home), and create a look that represents the true you.
Justine's final pieces of how-to advice is don't choose a style worn by your favorite star, don't' use a style or color as a veil and mask to hide, and most importantly, make a connection with a custom colorist and stylist who can create a custom design just for you that shows off your best features and projects confidence.
Final Thoughts
I hope that you will mindfully dress, that you will find your Grant, Patric, Diane, and Justine, that you will create a wardrobe and wear a hair color and style that you love and that screams confidence, success, and happiness, and that you feel great about you!
The mic and floor is all yours.
What else would you include? What's the one take away you are going to use? Leave a comment below and share your thoughts and insights.